Newton Abbot 30th August 2022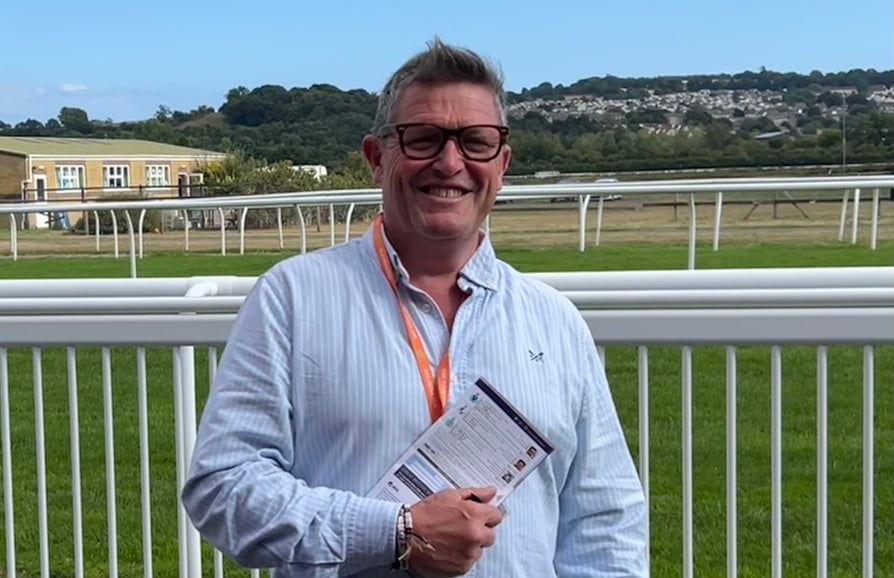 It seems way too long since I've been here at Newton Abbot, I've missed the last few with all the summer flat festivals I've been lucky enough to attend. Needless to say it was great to be back. I had a good wander around the betting ring prior to racing. As always it was lovely to see Jane Hazell on the family pitch. She had a new face with her, Lucy, who is learning the ropes and going to be betting with the firm going forward. It's excellent to see completely new people getting into the game.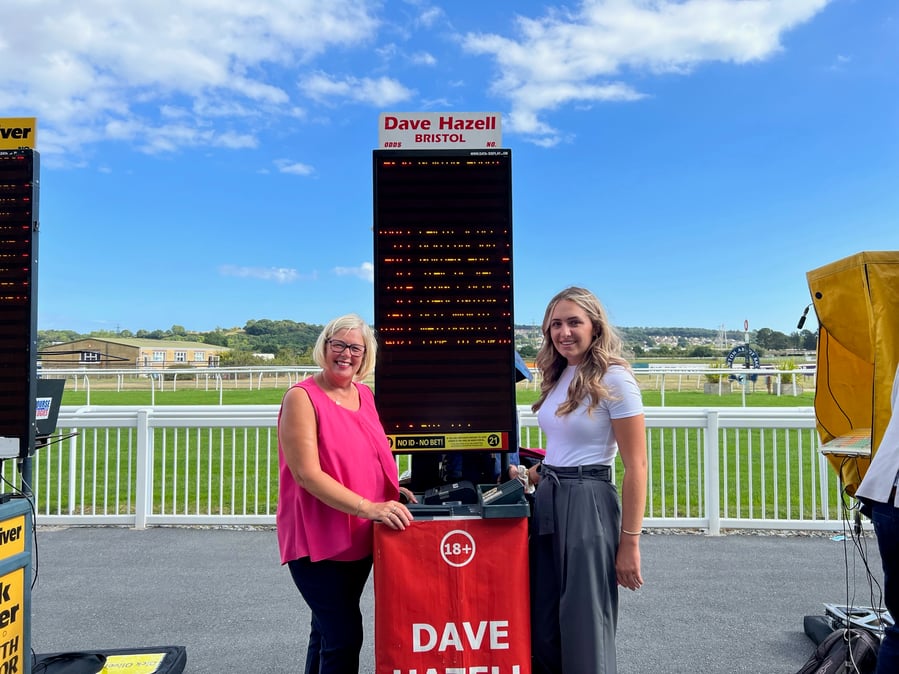 I also bumped into Steve, now Steve has been punting around in the betting rings of the South West nearly as long has he's been working on building sites in the area. He really should have known better, he'd taken his safety boots off to go home from work, stood on a rusty nail then ended up in hospital for 14 days. I'm happy to report that he's now on the mend but hobbling about a bit on a bandaged foot. He should have known better, no, not that he shouldn't walk across the site in his trainers, but to ask Paul betting as Jack Bevan (Est 1897) for 11/4 the 5/2 shot, near death experience and septic foot or no near death experience and septic foot, no begging prices, ( It's always worth asking though!)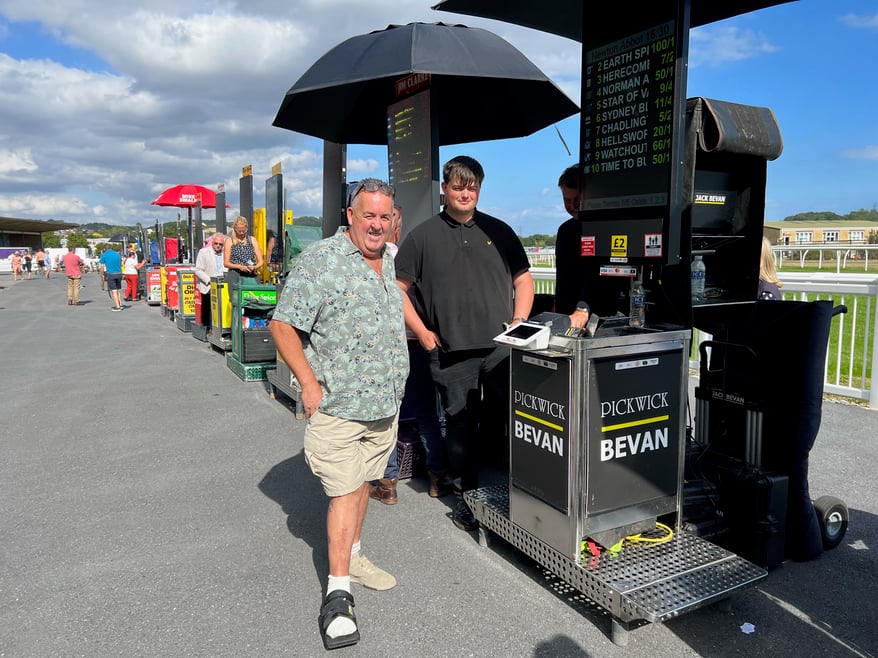 The first race on the card, was the NewtonAbbotRace On Twitter Maiden Hurdle where nine went to post. The bookies reported just steady money, but the one the punters did want to be on was Herecomeshogan backed from 4/1 into 5/2. One bookmaker told me that there was a well spoken chap walking around wishing to have fairly large bets in Jersey bank notes. Not everyone was keen to take them but Gary Wiltshire on the rails was happy to. He told me that many moons ago he used to work the door on the Hawaiian Club at Portelet Bay in Jersey so if they weren't legal tender over here, he'd quite like to go back and have another look around the island if he won enough. The horse the punter backed in the first was out of the frame, so he copped that, but Herecomeshogan won the race for the Keighley yard returning 5/2 to ecstatic cheers from owners The Cotswold Lockdowners so most bookies would have done their dough.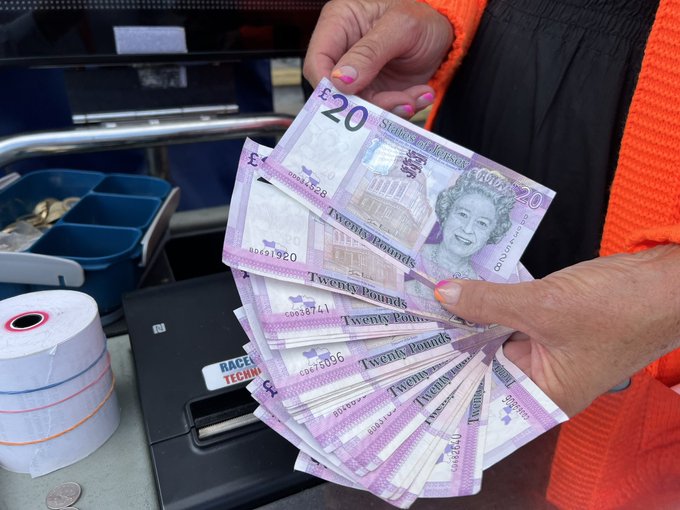 The punter didn't come back to Gary for the next, the Britbet Handicap Chase, a four horse heat. Ben Paulings' On Springs was backed to 5/6 favourite from an opening 6/5 and won with some ease under Luca Morgan. The crowd was a very decent one, in their number was Barry Simpson, I hadn't seen Barry in years. He used to be a regular in Westcountry betting rings when racing manager for owner Sir Robert Ogden and hasn't changed a bit.
The third race on the card was run in honour or a well-loved racecourse regular, Bill Woolfenden, 'Woolfy' to his mates. His partner Phillipa had sponsored the race The Congratulations Woolfy On Your 70th Birthday Handicap Hurdle and managed to keep it secret from him until he got to the course. Bill picked the best turned out, Fergal O'Brien's Elham Valley, which also turned out to be the 15/2 winner of the race getting home by a next from Manor Park under Jack Hogan. Milton Harris' charge Fire Lake was well backed, including bets of £700 - £400 and £1875 - £1000 plus some more readies from the Channel Islands but fell so that cash stayed with Gary Wiltshire, for whom a trip to Jersey to spend them seemed more on the cards than ever.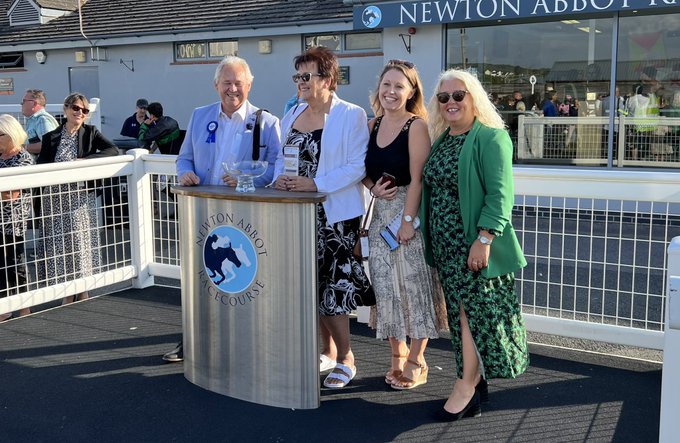 On paper it looked as if the O'Brien yard would enjoy a quickfire double, Byzantine Empire was sent off 2/5 favourite to win the three-runner Brendon Soper Memorial Novices' Limited Handicap Chase but ultimately wasn't able to get past the 2/1 winner, Neil Mulholland's Ragamuffin who made most to win by 12 lengths under Sam Twiston-Davies. The only bet I heard of in the ring was a losing one of £200 - £450 on the jolly.
The Newton Abbot Racecourse On Facebook Handicap Hurdle boasted eight runners but you wouldn't have banked on it until they were actually running. The 9/4 favourite Presenting Yeats looked evens each of two if he'd jump off with the field or not. Happily for the betting market, he did. I found one bet in the ring, £4000 - £1000 Kapitaliste. The Jersey notes were in action again, this time a carpet split each-way placed each-way on Loved Out at 6/1. Presenting Yeats may have been reluctant to start but he was keen to get home in front, and did so after the evidence of a photo to determine the result, first by a head for Milton Harris under Paddy Brennan from Nicky Handerson's Jen's Boy under Nico De Boinville back in second. Punters were soon given some extra excitement value for money as a Steward's Enquiry was called, very quickly. As for where the grand and Jersey readies went, Kapitaliste was pulled up whilst Loved Out and Isabel Williams parted company.
Down in the ring, despite the lack of a big screen to watch the races, the bookies were convinced that the enquiry could be serious due to price movements on the exchanges. The 'bing-bong' went very soon so nobody was paid out early. Poor old Tall Boy Watson and right hand man Steve Copplestone were gutted, they already had their board down and were hoping for a flyer to watch the football. Meanwhile, there were a gaggle of ladies around the Ivor Perry joint, waiting to draw. One lady had £18.75 to come. Ray Emery on the pitch joked that he'd give her £10 for her ticket, I expect he felt a bit bad when the announcement came that the result had been reversed for interference, Jen's Boy had been awarded the race, much to the chagrin of the punters waiting patiently to draw, not so much the bookies. The poor chap, below left waiting at the Tim Watson joint wasn't smiling as nearly as much after the Steward's.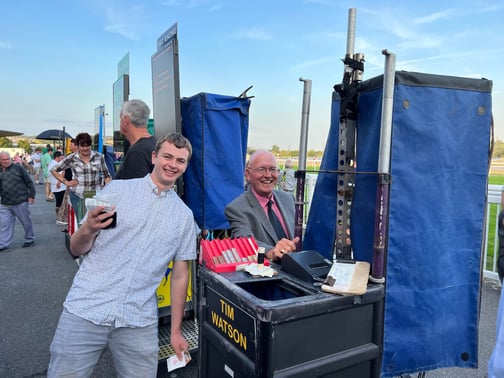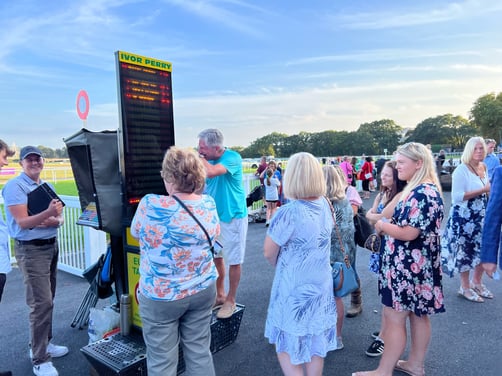 The penultimate Talk Tidy Marketing Handicap Chase was another ding-dong finish but this time without the bing-bong. Fergal O'Brien got his double for the night when Cheltenham De Vaige landed a 9/4 into 6/4 gamble under Mr Tom Broughton from original 11/8 out to 13/8 favourite Mr Mafia denying the Team Keighley theirs.
The lucky last, the Visit attheraces.com Handicap Hurdle was a dead eight-runner race. There was a bit of money early for Colonel Lesley, one bookmaker laid a wager of £1800 - £800. The comparisons between the racecourse prices and the live industry shows highlighted by Ranco which was 9/2 when you could get 11/2 on course. Business was as it had been most of the evening, mostly very small but plentiful. Colonel Lesley won by three-quarters of a length for Claire Harris under Paul O'Brien and returned 6/4, that was at least one bookmaker's book ruined and probably not a lot of cop for the rest of them either.
Oh, and you might be wondering about Gary Wiltshire's Jersey punter, Gary left before the last with the notes that nobody can agree on if he can spend, it's OK though, Gary wasn't worried, he called me over to say, 'Simon, the Jersey trip, IT'S ON!
Simon Nott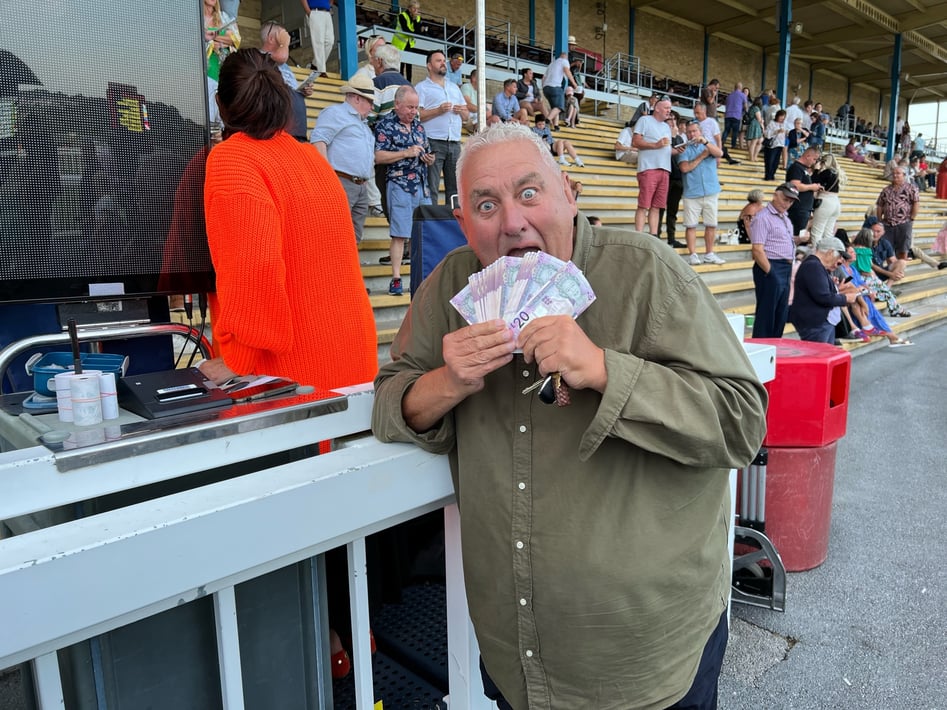 Bet Goodwin sponsor my blog. They offer BOG (Best Odds Guaranteed) on UK horse racing. Special concessions include a free bet of up to £100 if your selection is beaten a nose, the same offer if beaten less than half a length in a chase, if leading and falling at the last and if second to a horse priced 50/1 and bigger. If you don't already have an account with them. click through below, why not give them a spin. They take bets via their app, website or person to person on the telephone.