AK Bets at Punchestown Festival 2023 - Saturday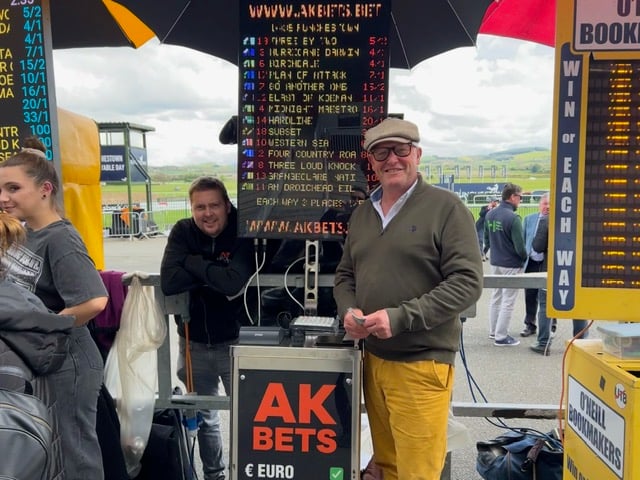 Day five, how did it go so fast, 32 races down and 8 to go. Yesterday was the first losing day of the week for AK Bets but having survived some potentially disastrous books during the festival it was far too early for ladies of any body size to start singing. The team reverted to type with Dave O'Reilly back at his spot in the corporate. The sun was beaming down on a glorious afternoon, though a few people did complain it was a bit hot.
It was a bit early for a cross country race because nobody needed the loo but that's how we started. It didn't put the punters off, business was fair but mostly modest. Both bets of any note were for the favourite Birchdale, and monkey at 4/1 and carpet at 10/3 both struck on the rails. At the off the jolly was losing €4700 in the win book with Hardline and Blast Of Koeman both losing a grand and a monkey respectively. 33/1 winner Subset was a cracking result, the firm won €3000 and better still meant very few payouts.

By the time we started betting on the next, the BMW Handicap Chase it was pouring down. I'd not brought my waterproof clobber either which was a schoolboy error. The rain slowed things down on the Tatts pitch but the rails were busier, they laid an €5000 - €1000 each way Aione and a bet of €3000 - €360 Sir Bob that's 8/1 with the fractions, come racing. As they set off Aione and Sir Bob were the bad losers , doing €4000 a piece with Velvet Elvis and The Dabbler also blowing four figures. The two bogies quickened away and had to be separated in a photo, the result of which showed Aione had prevailed by a short head. The book lost €6000 with the places. A nasty turn around.
The rain had stopped by the third race, the Mare's Champion Hurdle. Punters took the opportunity to pile down into the ring, one backer asked for €400 at 13/8 Echoes In Rain when it was 6/4 on the board. He also asked to be in the blog, both requests happily obliged. Another punter came in for the same horse, this time a monkey at 6/4. As well as bets in cash, they were also struck on cards, phones and a watch, yes a watch, it's all money in 2023. To be honest, in this race you'd take it any way you could, business was modest on both pitches. Echoes In Rain went 1.01 in running before she even jumped the last and bolted in. The book won €400 thanks to plenty of €5 and €10 bets on other selections.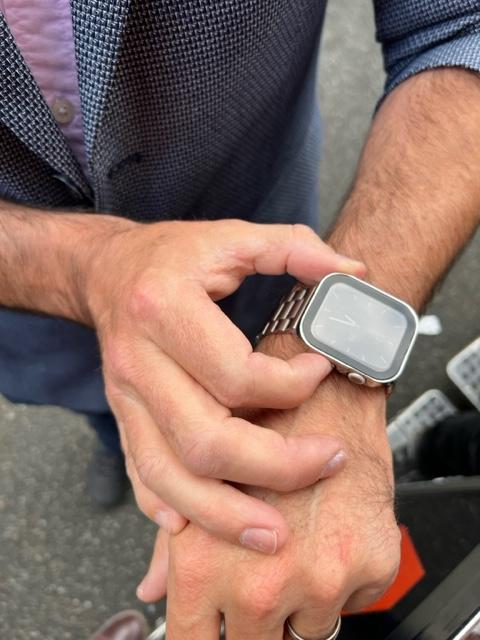 Next up and the Pat Taaffe handicap Chase was just public money, the biggest bet was €250 reinvested from a previous win. That's not to say it was quiet though, both pitches were kept tapping away. It was getting warm again now but it was too lively to bother taking coats off. Those small but plentiful bets added up, at the off Darver Star was the bogie for €6000, Flegmatik for €3000 and Sam Brown a taker. Sam Brown was clear and going well when it came down three out hampering Flegmatik in the process which left 12/1 Brideswell Lad to battle its way home. He was a fantastic result for the book which copped €5000.

The odds on shots had been generally hard to lay this week, not so Lossiemouth in the Champion Four Year Old Hurdle. The firm laid €2000 - €4000 and €500 - €1000 but it wasn't exclusively the favourite, the rails also took a bet of €4500 - €500 each-way Zara's The Brave. If AK could get both of those beaten the ladies of any body size could start limbering up. Sadly, they finished first and second in that order which wasn't ideal.

They bet 5/1 the field in the near impossible looking handicap hurdle next but that didn't stop a couple of punters getting stuck into Seddon, bets struck included €3500 -€500 and €2400 -€400 both each-way. Even the smaller punters would not be denied, at the off the gelding was losing €12,000 then made all to win. Sometimes in the bookmaking game it's good to know when to not ask how we did. So I got AK senior to do it. I dodged a bullet there. It's a high pressure game at times. Still, a few deep breaths and all is well again, the last race is history and it's all about the next one.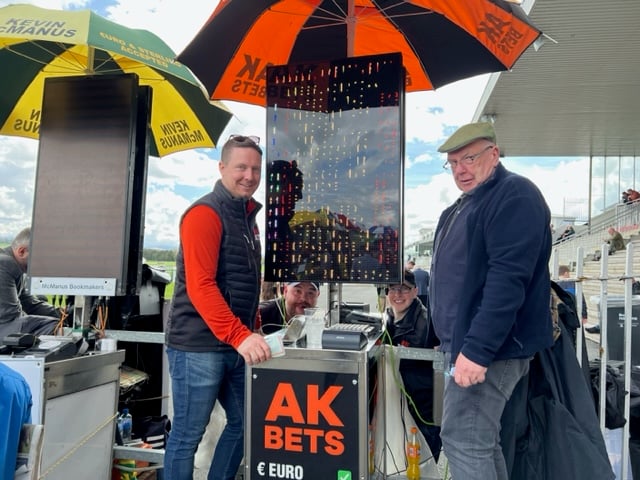 The penultimate, a bumper was a fair betting heat but by no means as busy as the previous race. Nonetheless, 25/1 chance Chasing Unicorn winning was a welcome reverse of fortunes and got a couple of grand back. There were plenty of ladies to pay over the winner though, they appear to love a Unicorn.

The lucky last was a charity event, but competitive looking. As a bookie you have to be a bit careful in these types of race as there have been less than charitable, at least to bookies, touches landed in them in the past. The book still managed to field €3000 while not courting big bets. Stuzzikini won the race, it was around the 4/1 mark but the punters mostly left us out. The book copped €1500 and at least ended the mammoth week of 40 races on a winning note. Once the figures had been crunched AK Bets lost €7000 on the day. At least the punters went home happy and although the shine was taken off the week it had still been a good winning, not to mention enjoyable one.

I'm not sure when I'll be back over to Ireland but whenever it is it's not soon enough. I shall look forward to it. In the meantime, thanks to everyone that has read these betting ring reports, taken the time to come up and say how much they enjoy them and of course bet with AK Bets where you can open an account to be on-line and download the app. OPEN AN ACCOUNT WITH AK BETS

See you on the turf.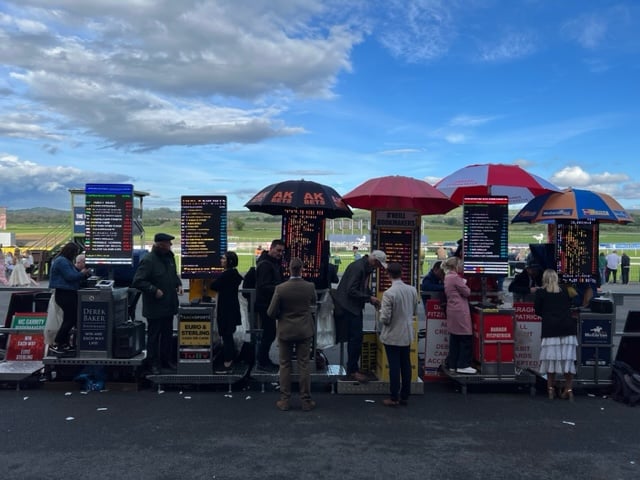 Simon Nott