Newton Abbot 10th June 2022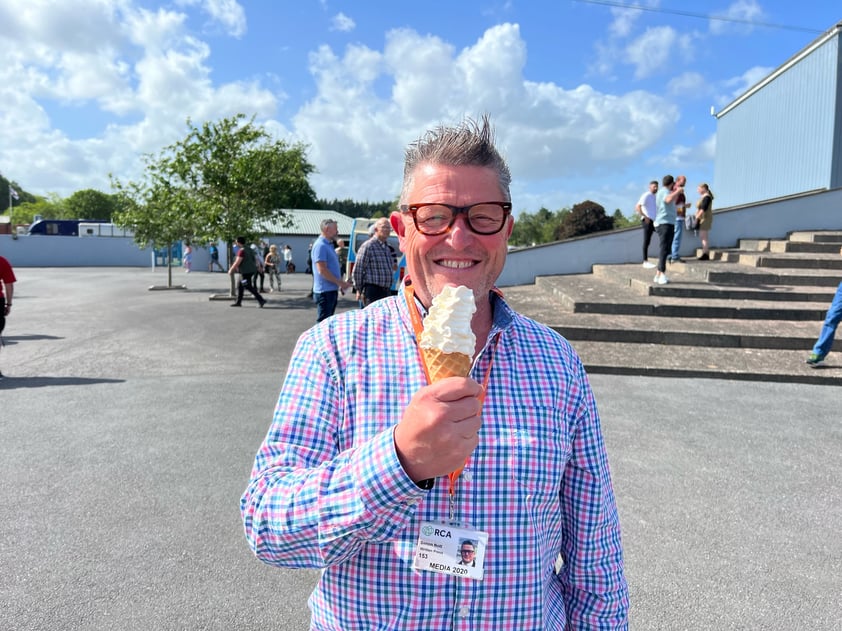 Glorious! No not Goodwood, even though of course it is, but Newton Abbot, where better to go racing on a beautiful summer's evening than here. Veteran Press Room regular Terry Allen was in attendance early as was commentator John Hunt. John didn't waste any time catching a few rays chilling out before his night's work. As you'd expect on a summer's night plenty of bookmakers had pitched in with lots of familiar punting faces ready to do business with them. Everything was set fair for a good night's sport over the jumps under the sunshine.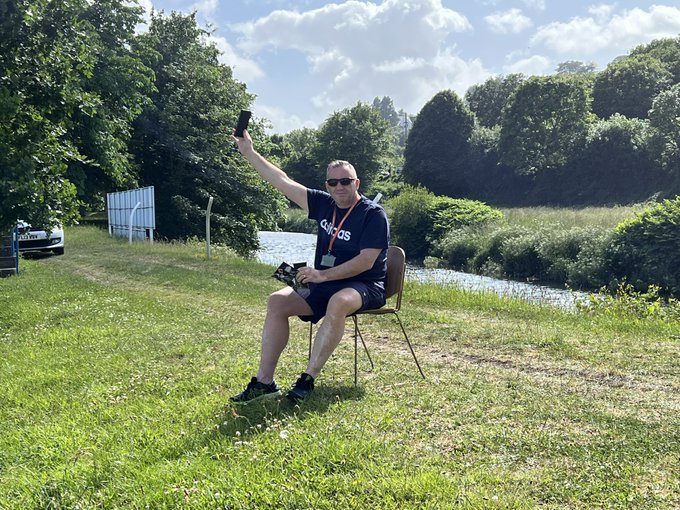 I had a wander around the Silver Ring which is often very popular here at Newton Abbot. One of the bookmaker's sons had just come back from Tattersalls having availed himself of some three figure even money about Fergal O'Brien's hotpot favourite Ultimate Fame in the first heat, the Newton Abbot Racecourse On Facebook Mares' Novices' Hurdle. The mare went off a shade of odds-on 'tips-on' 10/11 but had been much shorter earlier in the betting. The apparent late weakness of the jolly proved justified as she couldn't get past Alastair Ralph's 12/1 chance Craan Run under Jay Tidball who denied the favourite into second. The winner had won a point-to-point but not troubled the judge before tonight under rules. Asking around the bookmakers on course, most had laid the winner, though not to much but the biggest price taken was 20/1. It was still a great result in an opening race described as busy.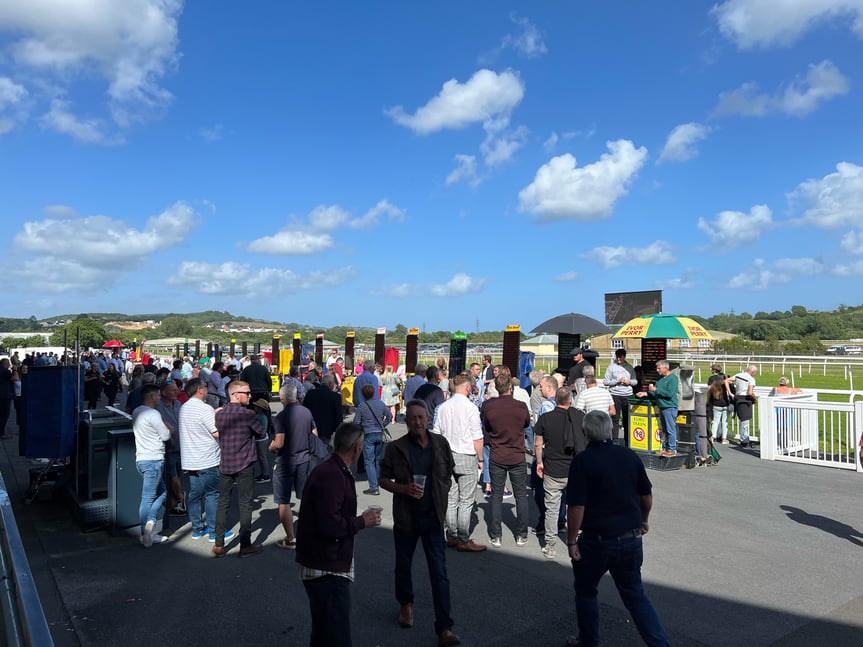 Next up was the ultra-competitive looking Watch Free Race Replays On attheraces.com Handicap Hurdle. Early betting had Seamus Mullins' Bagan the 9/2 favourite. That price about the jolly soon tumbled into 7/2 as did the early 33/1 about Gail Haywood's Minello Mojo. Trainer Milton Harris sent two out for the race, Tarseem opened at 11/2 and was backed into 9/2 while Appreciate opened at 6/1 and eased a touch to 13/2. The market got it the wrong way around. The stablemates battled out an exciting finish with the latter getting the nod a short head under judge Guy Lewis' nose for a cracking 1-2 for the yard. Bagan finished third returning 10/3f. So far so good for the bookies who were doing good but small stakes business.
One of the layers came to tell me that there was a pitch for sale in Tatts for next week's Royal Meeting at Ascot. The seller is asking for £3000 for the pitch, the bookie went on to say that the expenses for one week, including ins for one bookie and a single member of staff would be £3500 and that's before any accommodation, Wogan-sized wages expected for such a meeting and staff welfare. So far nobody has snapped it up. Meanwhile, bookmakers reported that the betting had slowed a bit for the third on the card the Talk Tidy Marketing Mares' Handicap Hurdle. Cool Stone was sent of the steady favourite at 2/1 but had to settle for second place, a length behind Neil Mulholland's 4/1 winner Peltwell.
Down in the betting ring it was nice to see Matthew Williams, eldest son of Jo and Wendy who run the Ivor Perry business. Matthew is at university and helps out with the pitch when he's home. Great to see a third generation on the stool. I was working for the Perry firm when 'little baby Matthew' was born almost twenty years ago. My mum knitted him a little jumper in his grandfather, the late Ivor's colours. They probably only fit him as a wristband now. I'm sure Ivor would have been very proud to his grandson up on the pitch taking bets under his name.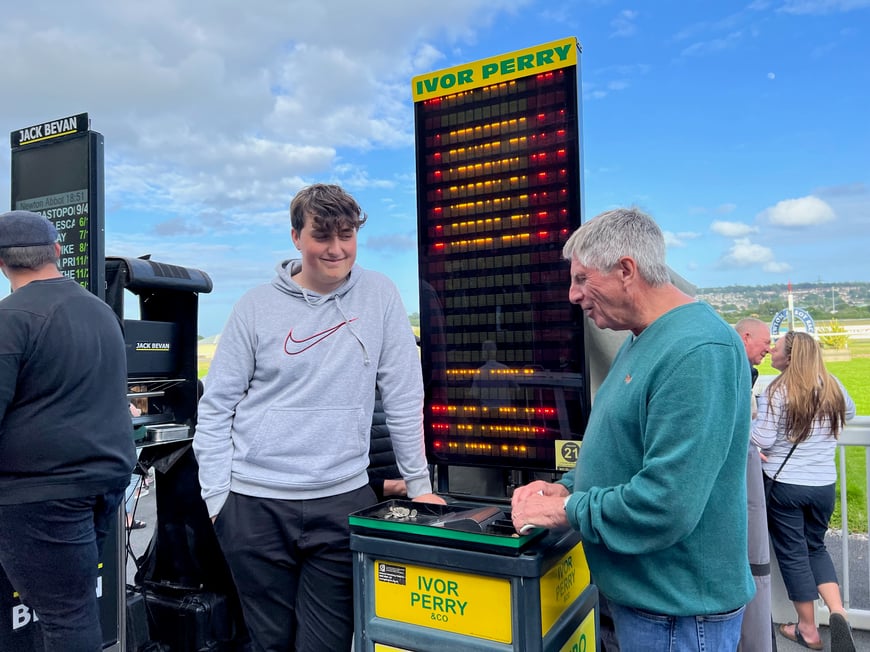 The tip was for Sebastopol in the Racing Partnership Handicap Chase from refreshed Tiverton businessman who came over to say hello. He'd backed the gelding to the tune of £100 at 5/2, I know because he showed me his ticket. Coming around the home turn it looked for a few strides like he might have backed the winner but the favourite flattered to deceive. The money in the ring had come for Joe Tizzard's charge Kauto The King, it proved well-placed having been backed from 6/1 into 9/2 before winning the race. Sebastopol ultimately finished fourth, and returned the 9/4f. The Tiverton businessman had the value, but of course, you can't eat it. Between races I was chatting to Andy Long, a Cornish racing fan who I follow on twitter, it was nice to put a face to the name @ASL0205, real racing enthusiast and a pleasure to meet.
The race before the penultimate, Sky Sports Racing Sky 415 Handicap Chase provided the drama for the evening. During the betting I was talking to bookie Richard 'Tall Boy' Watson and his right hand man Steve. 'Tall Boy' is often a little, let's say, downbeat about things. This evening was no exception, telling me that he'd not taken any money of note. Just as he did he laid a dapper looking gentleman £100 each-way Romanor at 10/1, at least his got some in the hod. The other money in the race was Shortcross Storm backed 9/1 into 11/2 and for the jolly Imperial Joe backed into 13/8f, just not with Tall Boy. Jumping the last the favourite looked home and hosed, a length clear of 25/1 chance Dindin and three of Romanor. At the each-way punter was going to get some return. The first we really knew of what was unfolding was John Hunt's ratcheting up of his commentary, Romanor had found another couple of gears and was flying , the problem is, the run-in at Newton Abbot is so short nothing gets up from that distance. Nothing except Romanor which found warp speed and won a head for Seamus Mullins and jockey Michael Nolan on the line. This was to the screams of anguish from favourite backers and I'm sure delight of his owners, the wonderfully named 'Four Hens & A Cock'.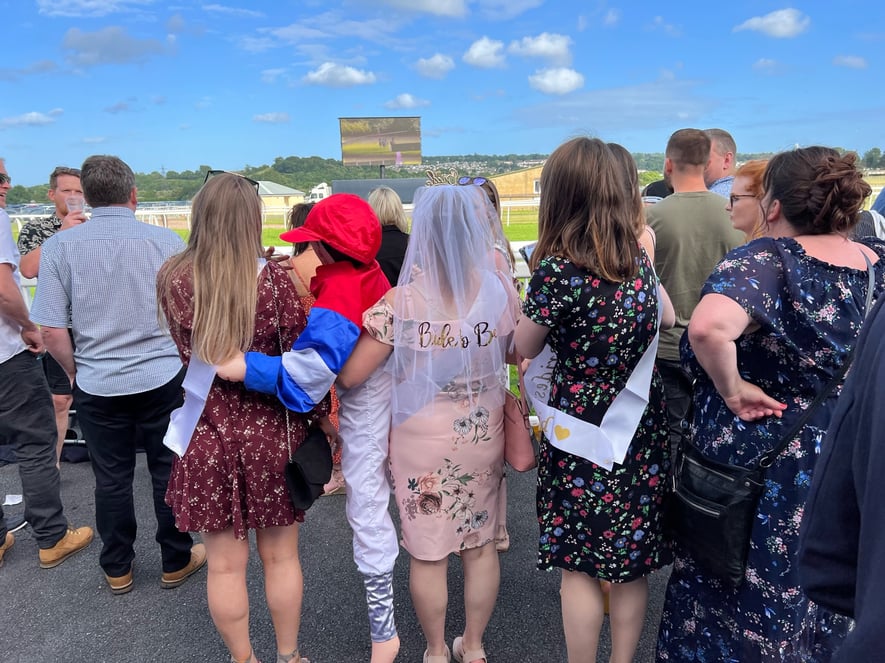 I was a little concerned to see that 'Tall Boy' and Steve were packing up after the race. It was OK though, they were going because that £100 each-way bet had wiped them out, no not all all. They wanted to favourite beaten, got their wish so decided on an early bath. They were just hoping the winning punter wasn't going to celebrate in the bar before coming to collect.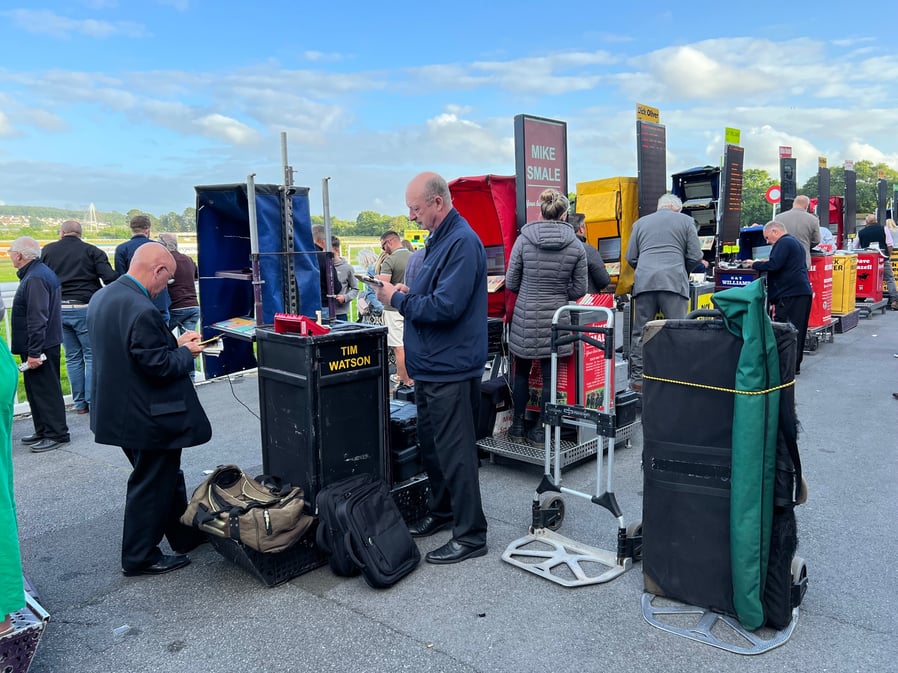 Maybe I shouldn't have jested about that, 'Tall Boy' was even grumpier and still waiting when I went down to the ring prior to the penultimate. Despite the newtonabbotracing.com Novices' Limited Handicap Chase only attracting a trio of runners it saw the biggest betting of the night. The punters wanted to be on the outsider of three Lakota Warrior, there was a bet of £3500 - £1000 and a brace of £700-£200 on Dan Skelton's charge in the ring, the biggest bets I'd heard of this evening. Just before they set off, I saw 'Tall Boy' smile, rare, his punter, in a very fetching suit, had found them to draw. And they were off, the second-in, Story Of Friends was sadly pulled up after jumping the first, leaving the gamble and 8/11 favourite Skatman to battle it out. For much of the race those clutching tickets for the big bets would have been feeling fairly good about their chances but turning for home the jolly had got the better of things and looked likely to win before Lakota Warrior fell, unhurt, at the second last leaving Skatman to coast home alone.
Enthusiastic point to point punter Harvey who I have mentioned in my blogs before, and a real good egg, advised me before racing that 'Pipes wins the last'. The last being the newtonabbotracing.com Open NH Flat Race and David Pipe's charge Tango Arumba which opened at even money. There didn't seem to be the confidence in the gelding that Harvey had, nobody reported any serious bets. The money was for Testflight backed from 40/1 into 14/1, the other one supported including to the tune of £5600 - £400 was Flower Of Gower. All the money stayed with the bookies. Tango Arumba won the race under David Noonan, his cause not hindered by the runner-up Mark The Man wandering, and returned 11/8 favourite. Harvey knew!
Simon Nott
If you don't already have an account with bet goodwin now could be a good time to open one. They offer BOG - Best Odds Guaranteed, and a whole host of concessions should you suffer an unlucky loser. Better still, open an account with them via the link below and you can get the ball rolling betting with their money by taking advantage of their £10 FREE BET OFFER.