Goodwin Racing Christmas Raceday Plumpton 13/12/21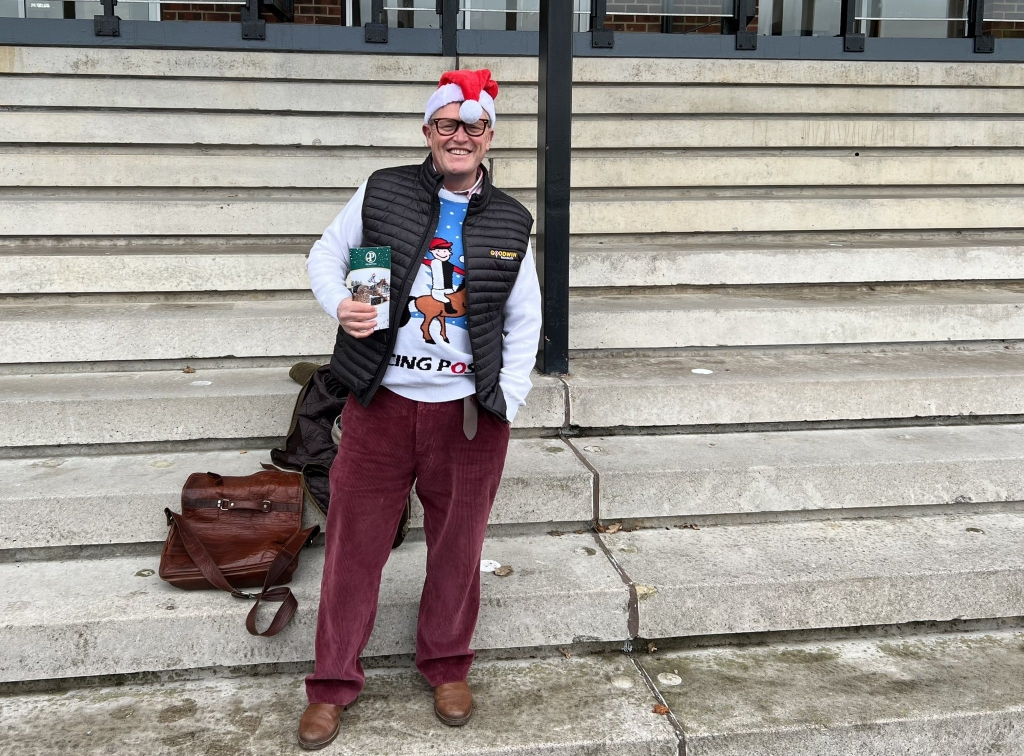 It's my second trip to Plumpton and it's already becoming a favourite venue albeit a fair trek from the 'Shire. There was a real festive feel at the course, free mulled wine and mince pies to racegoers on entry to the course. They must have had plenty to dish out as there was a huge crowd to enjoy the seven-race card. Goodwin Racing were sponsoring the majority of the card, but not the opening Tim and Aine Wedding Week Celebration Novices' Hurdle. Julian the owner of Goodwin Racing had a runner in the race, Aucunrisque trained by the Chris Gordon affectionately known as the 'Master Trainer'. Hopes were high of starting the day with a winner, Aucunrisque was sent off the well-backed 6/4 favourite and almost started the day in fairy tale style, losing by an agonising nose under Tom Cannon in a desperate photo with 2/1 market rival Stream Of Stars. Gordon and John betting on the rail for Goodwin ducked the boss' horse but didn't take a proper clobbering, Stream Of Stars not one of the two bogies they were left with and actually won over a grand. Goodwin Customers that backed the runner-up would have benefitted from the 'Up to £100 back as a free' bet offer which kicked in after being beaten a nose.
Next up, the BetGoodwin Novices' Chase which attracted a three-runner but competitive field. The race went to Alex Hale's 5/2 shot For Pleasure which won unchallenged under Harry Bannister from Gary Moore's even money favourite Nassalam. Down on the Goodwin pitches on the rail I expected all smiles, but no, the winner was the absolute bogie for the firm.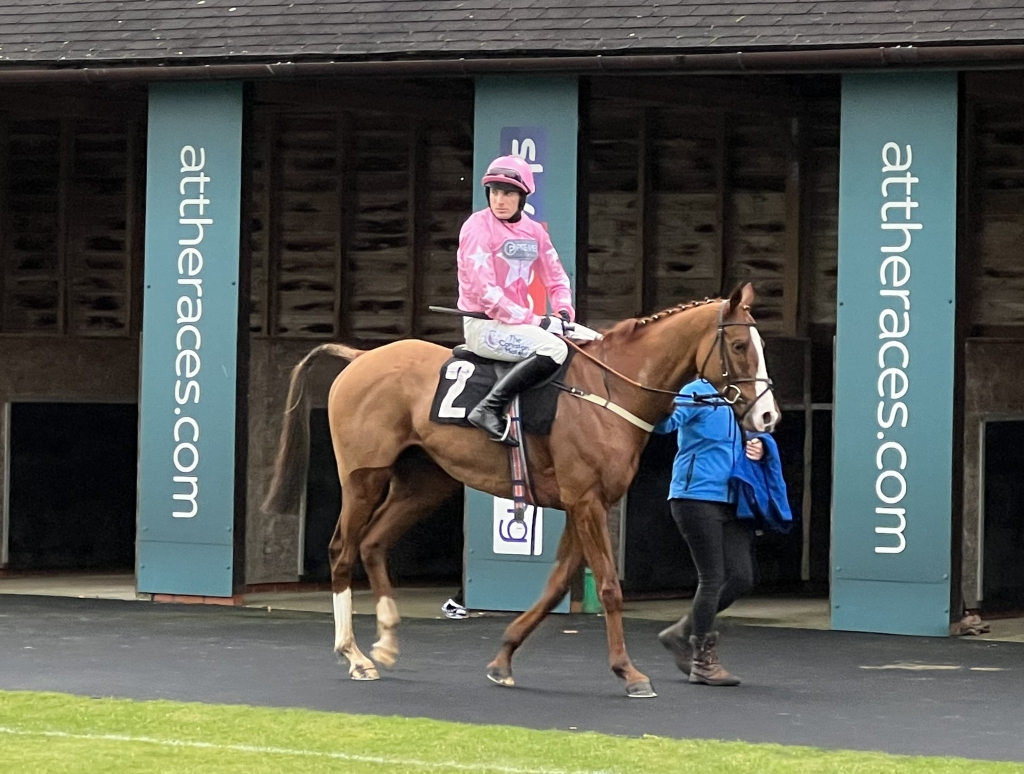 Next up and Julian was hoping his Chris Gordon trained Sandy Brook would go a nose better in the Tysers Maiden Hurdle. It's a funny old game racing, Goodwin give a little back by sponsoring the day and the Gambling God's repay them by yanking their chain, the rascals. This time Sandy Brook, sent off the 11/8 favourite finished a head runner-up behind Richard Hawker's 7/2 winner Whistleinthedark under Brendan Powell. Oh well. Down on the rails John and Gordon had taken a few quid from the burgeoning crowd, including a bet of £3000 – £1000 The Trampolinist, a bet which probably never gave its courageous punter much hope.
The Tysers Handicap Chase was an excellent betting heat, the punters appeared to be enjoying their Monday winging work and having it on. I bumped into professional punter Alan Francis who was of course, at work. He offered his condolences for the bad luck suffered by the Goodwin Horses, he's a nice chap Alan, been around since I first started going racing. His trademark massive binoculars went missing at Fontwell before Lockdown and have never been found and still looked for if anyone ever picked them up. The race went to Seamus Mullins' I See You Well winning tenaciously under Sean Houlihan which returned 13/2. The winner was the second worst in Goodwin's book, for over a grand but John and Gordon were very happy with the business though they were offering existing clients BOG on the rail which cost them plenty. Ross told me that they'd done most of their business at shorter then the winner drifted in the market.
Between races I met CJ who some of you may have seen on ITV Racing, she copped £3000 on a bet at Cheltenham and donated it all to a charity, what a legend. If anyone would like to keep up the goodwill and donate a present to a Children's hospice in time for Christmas you can do so here. Amazon.co.uk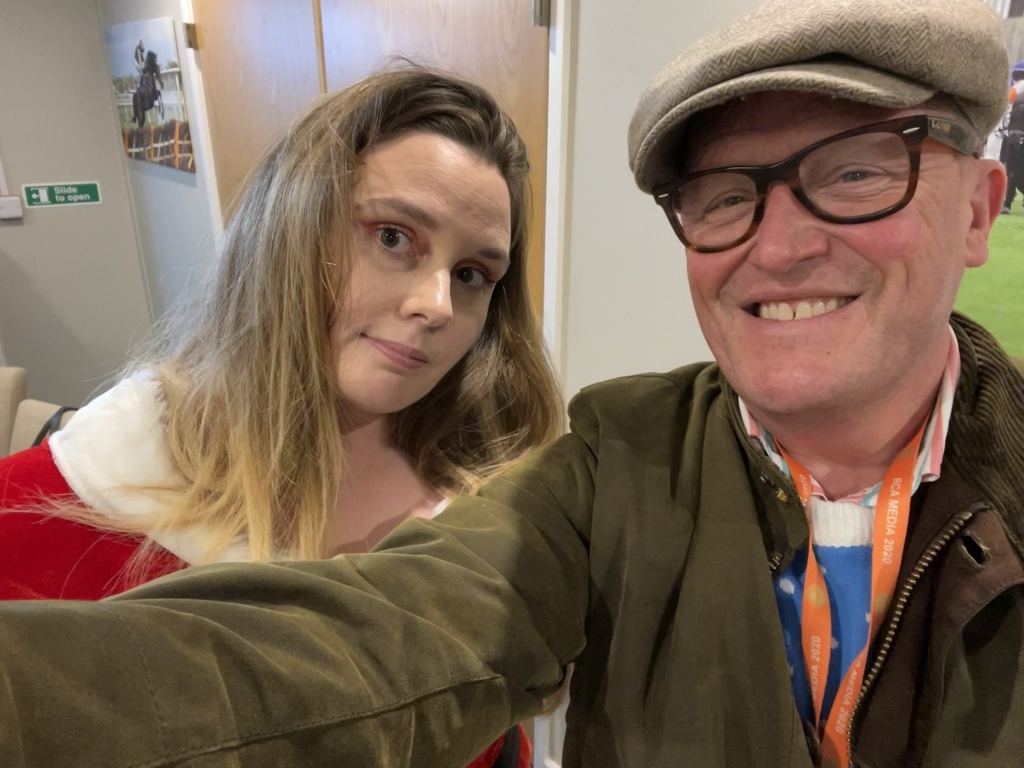 Goodwin sponsored the remainder of the card starting with the race before the penultimate, The Goodwin Telephone Betting Handicap Hurdle where they bet around 5/1 the field. It was a very tough looking heat but the punters managed to find the winner again. Olly Murphy's Hey Bob won at 6/1 and was the absolute bogie in the book losing getting on for a couple of grand, but once again, business was very good, just a change of luck needed.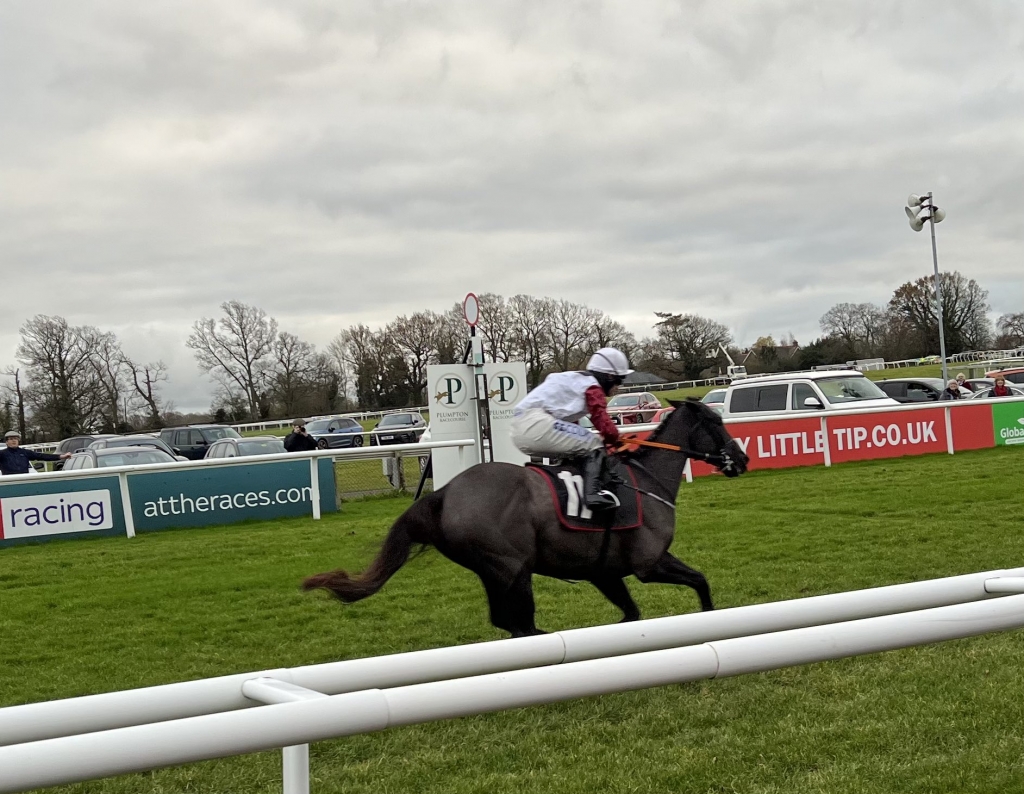 No luck change to see here, a punter that came in for a monkey each-way Guguss Collonges the 7/2 eventual winner of the Goodwin Racing Handicap Steeplechase for Gary Moore under Jamie Moore. Let's not be churlish though, down in the Marquee a cheer went up, a lucky lady named Jodie Kovacs placed an each-way Super Heinz before racing, the last winner was her last leg of an all correct bet. She copped just shy of £74,000. Congratulations to her. The best news, it was with Ladbrokes and not Goodwin, Aye Aye! It's great to read about winners is it not.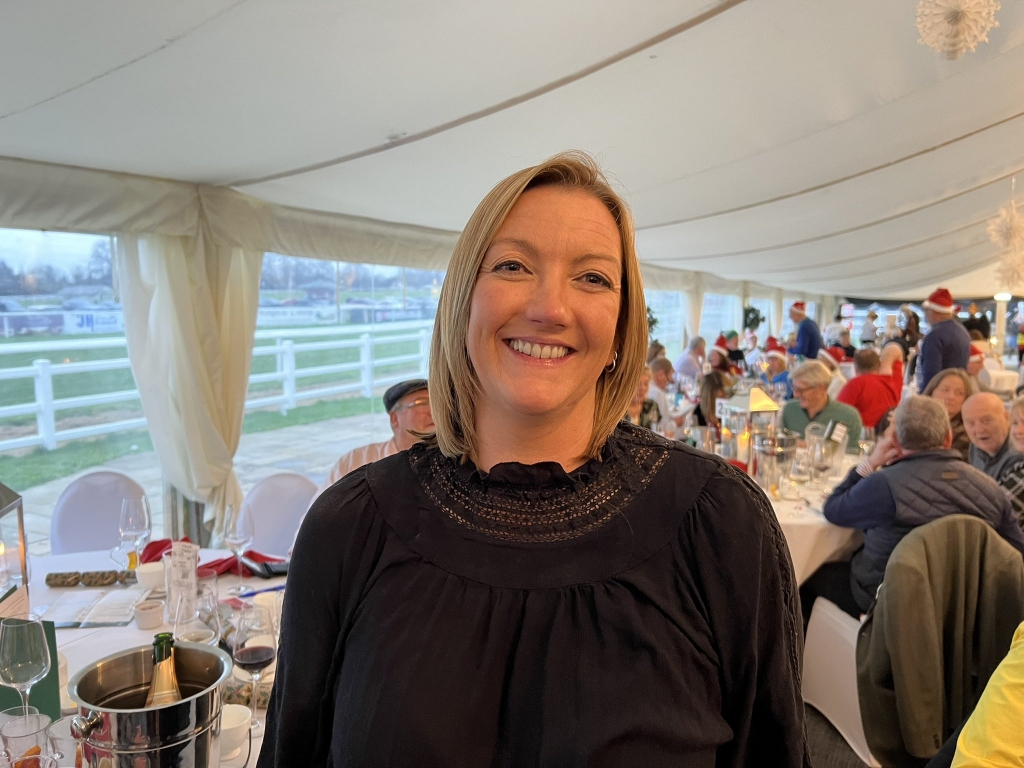 The concluding Bet Goodwin 08000 421 321 Mares' Open NH Flat Race went to Harry Fry's Fairy Gem, the 15/8 favourite got up on the line to collar 3/1 Peerless Beauty under Sean Bowen landing him a double on the card. That concluded a run of losing races in Goodwin's book. Well you'd think so wouldn't you. Ross and John told me that they'd actually copped on the jolly, it had turned, just a bit late to save today. They'll be back in action at Ascot on Friday where let's hope it stays turned. Thanks for reading, and if you've not got an account with Goodwin, here's the link to rectify that. Telephone Betting | Goodwin Racing Bookmakers
Simon Nott