Glorious Goodwood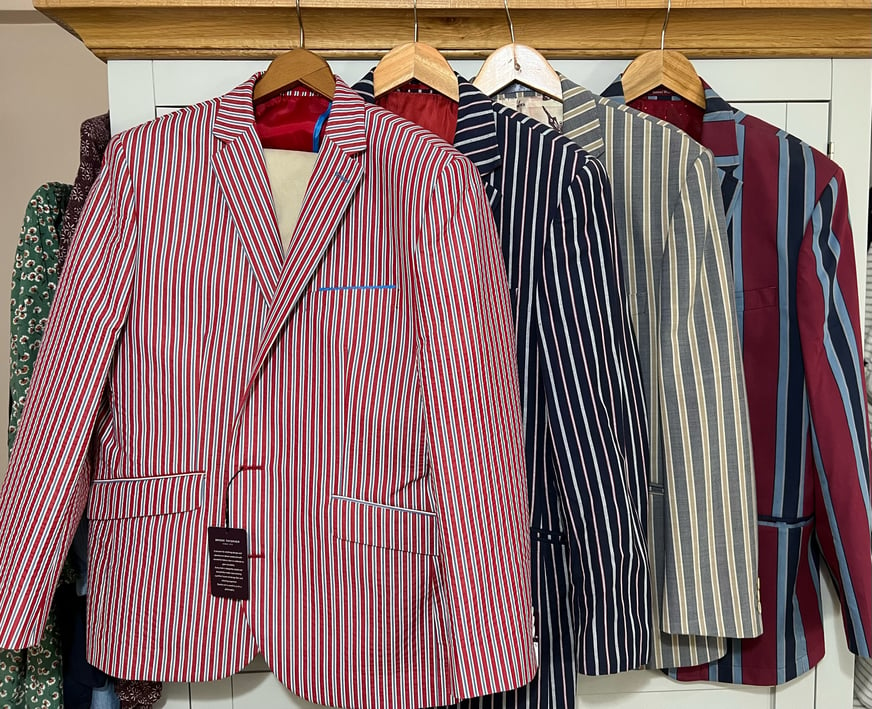 I first went to Glorious Goodwood with Jack and Roy Lynn, I don't remember what year but it would have been in the early 1990's. I think it would have been Thursday to Saturday. We drove there and back from Devon each day, a fair hike. I do remember that the course really did take my breath away when I first saw it, from the car sitting there like a white jewel shining in sunshine up on the the hill and then view from the course itself.
Trundle Hill was still quite busy in those days, up to the left as you looked onto the course from Tatts. Jack told me about a firm that had paid with what they had taken all day but ran out of luck as well as results when the bogie won the last. With nowhere near enough money to pay the queue of winning punters, the unnamed but evidently iffy firm feared what might happen to them when the reached the bottom of the hod with plenty still to pay. Salvation came when one of the team spotted a priest, it was 'explained' to him that some rascal had dipped their hod and stole their money so they couldn't pay out and that they feared for their safety. The priest agreed to help, he was still explaining to punters what had happened, taking names and addresses as the firm swiftly packed up and were on their toes. It may or may not have happened but was a great story.
The other thing I remember about it was that in those days security used to stop people bringing their drinks into the betting ring. It was a mine-sweeper's paradise, as full un-sipped pints were put on the side as punters nipped out to have their bets with the bookies there were several getting pleasantly pissed for free.
Dave Phillips used to go for the whole meeting, we'd stay up, sometimes the digs were nice, Emsworth was a good one, some not so good, Worthing with a TV you had to put pounds in to watch in the not so good catagory One year there was a guy came to the joint with a ticket that wasn't on the winner, but claimed he'd asked for it and that the clerk must have written the bet down wrong. Now PB on the pencil was very good but not infallible. Back in those pre-computer days we used a tape recorder in the hod in case there was a dispute. It was busy so Dave sent the guy behind the joint to me, armed with the tape. Now I have always had a fairly good sixth sense about hard cases, accentuated by a period in the Army and on the road with bands, surrounded by nutters. This chap had my hard cases senses jangling, he was being the perfect gentleman but I reckoned he was a coiled spring. I'd never been so relieved when I got to his ticket number and he'd indeed asked for the winner but Paul had written the bet in the wrong column. I was extremely apologetic to my by now best mate. I paid him, he shook my hand with a vice like grip and complimented us on our honesty. As he was leaving he turned around and asked if 'Bookies still used fighters' because he'd be happy to help us out anytime if needed.
A few years later and Dave Phillips used his computer at Glorious Goodwood for the first time, he was one of only still a handful that had embraced John Lovell's new system. One good reason, it eliminated something similar to the previous story happening. We bet on the grass on the end of the wrong end of the front row in Tatts. The punters were literally queuing up to bet with us while the bookies around us stood there hardly taking a bet. I remember Peter Sutton repeatedly hopping off his stool to check Dave's Prices compared to his. They were the same, or in some cases worse. The punters just loved the computerised tickets and were happy to stand in line to bet with Dave for that reason. Peter must have worn out some shoe leather that day, I'm guessing he was on the phone to John Lovell as soon as he got home, it wasn't a month before he'd invested in the new technology.
To be continued.....
Bet Goodwin sponsor my blog. They offer BOG (Best Odds Guaranteed) on UK horse racing. Special concessions include a free bet of up to £100 if your selection is beaten a nose, the same offer if beaten less than half a length in a chase, if leading and falling at the last and if second to a horse priced 50/1 and bigger. If you don't already have an account with them. click through below, why not give them a spin. They take bets via their app, website or person to person on the telephone.