Chepstow 20-06-22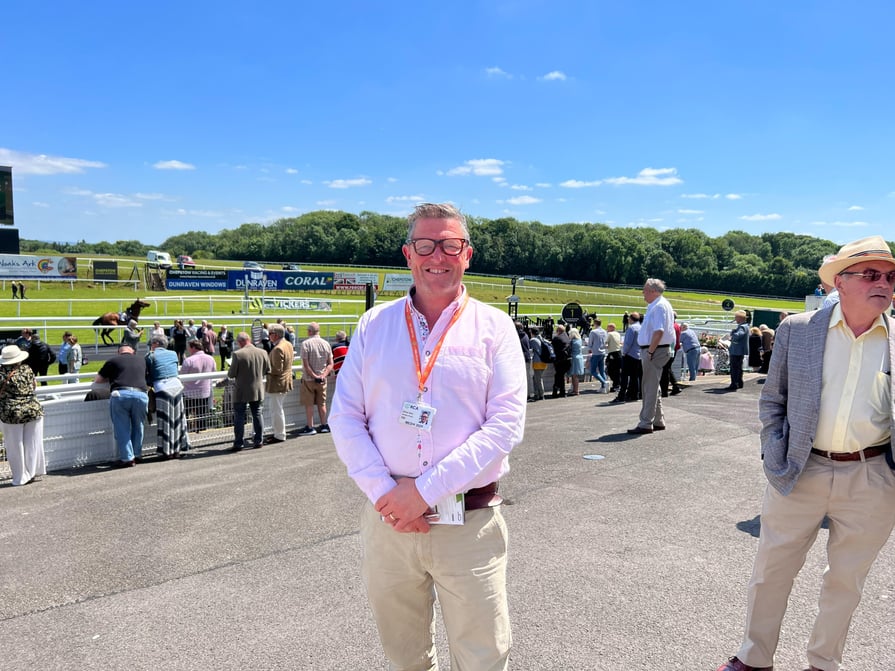 A sunny Monday afternoon at Chepstow in the summer is a lovely place to be. There were plenty of people who turned out to enjoy the racing on what was a leisurely afternoon. There were never going to be the huge bets like those seen at Royal Ascot. This was back to reality. The reality for Ian 'Ricky' Rixon' working with West End Racing was that he woke up to be 75 years old. Happy birthday Ricky, top fella he is too. He wasn't overly taxed in the first race. The biggest bet I heard of in the opening Vickers.Bet Confined Handicap (Not Won More Than One Race) was a wager of £450 on Gilbert, the 11/4 winner for Adam West under Sean Kirrane.
The bookmakers reported that the favourite Shawnee Warrior was very hard to lay in the Go Racing With Vickers.Bet Restricted Maiden Stakes, drifting from odds-on to as big as 13/8 in a race that would have been bad for the ring each-way. With several bookmakers not so keen to get stuck in, the heat was a tepid one betting-wise. Racegoers were treated to a ding-dong battle between the jolly and the 5/2 second-in All Go. The spoils ultimately went to the favourite under a determined ride from Hector Crouch for David O'Meara, despite All Go giving him a real scare. The bookmakers, basking in the sunshine had dodged a bullet, the biggest bets I heard of were just a couple of hundred quid on the winner.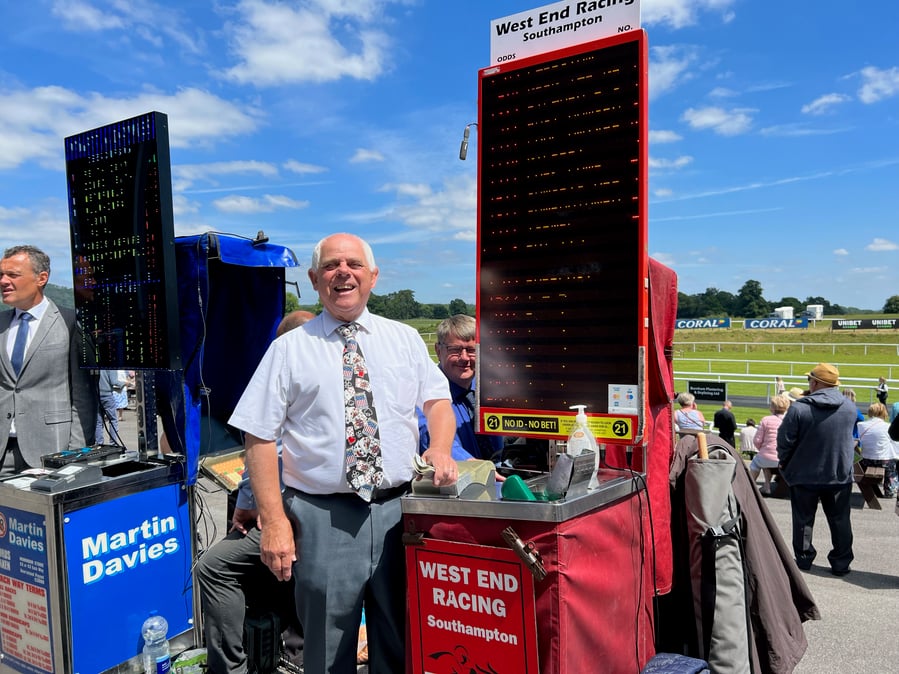 The going changed from 'Good, Good to Soft in Places' to 'Good' after the second heat. The third race on the card was the Join The Bet Club At Vickers.Bet Handicap. There were a couple of noted bets in the ring, both of them on King Of War, £2000 - £800 and a monkey at 9/4. Neither bookmaker was able to bet up to it, the bang in form Alexandra Dunn's gelding was sent off the 2/1 joint-favourite and won very nicely under Tyler Heard. The easy to back other market-leader Agapanther was prominent but weakened close home finishing fourth. One to put in the notebook from the race might be Clement Danes which ran green but ran on well under Hector Crouch. It was shaping up nicely for the punters, the bookies, not so much.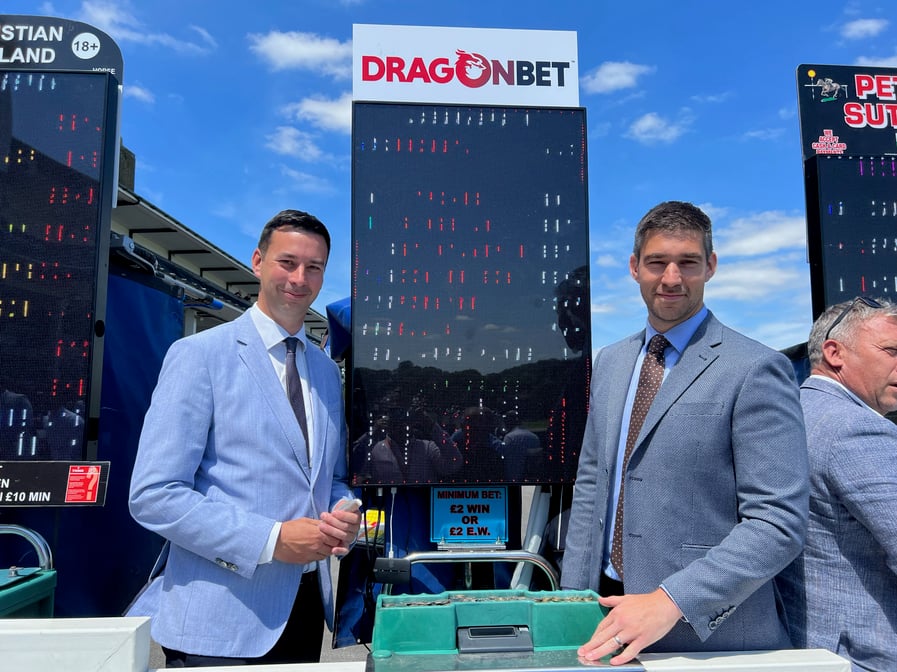 I was told a tale of woe from Ascot. A bookmaker who I'd better not name, but can tell you his firm was established in 1897, had a spot of bad luck. His van broke down on the way home, he'd not got far, just across the road from the pub down by Ascot railway station. He called the trusty AA at 7pm to rescue him. They arrived, but not until the early hours most of which the stranded van and occupants were light-heartedly harangued by refreshed racegoers delighting in their plight. I'm reliably informed that when they eventually arrived home at 4am, tempers had been somewhat frayed. Luckily, a few days off were hand to recover from the hard week and travel trauma.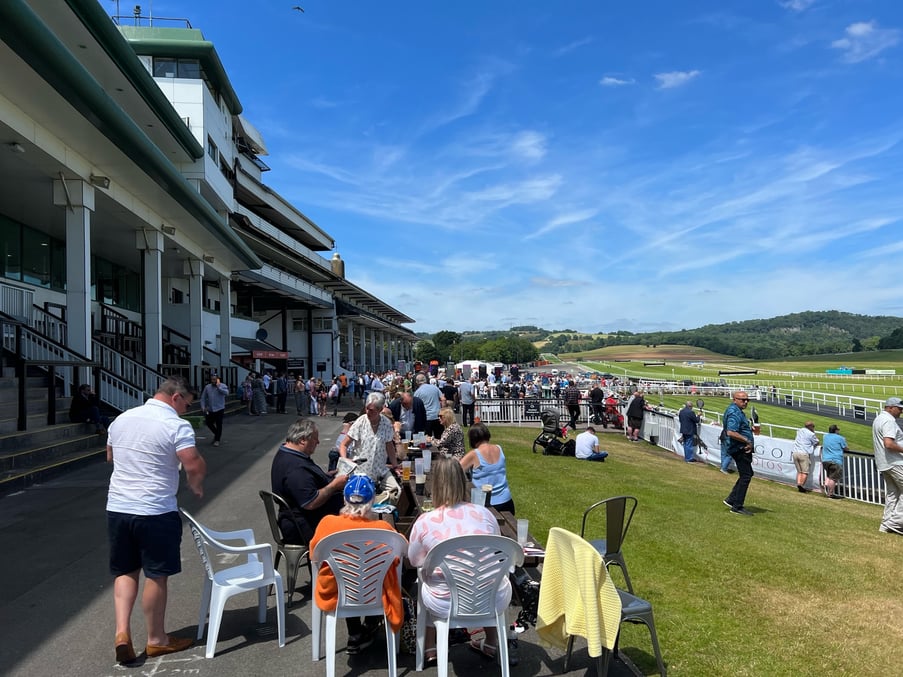 They split into two groups then across the track for the 12-runner Follow Vickers.Bet On Facebook Handicap in which Jackmeister Rudi was sent off the favourite, well-supported on course at 5/2 and 9/4. There were plenty of £100 and £200 bets and a stand out £1800 - £800. One thing that was very noticeable when the off-course prices were scrolling along the big screen, there is plenty of value to be had on course in comparison. One example was Hope Probe, available at 5/1 everywhere on course while those punters betting at home were only being offered 4/1, come racing. This time the bookies had a change of fortunes and kept they money, the jolly finished last behind 12/1 winner Diamond Cottage winning nicely for Malcolm Saunders under Callum Hutchinson, value for his 5lb claim.
The race before the penultimate was upon us before we knew it. The Best Odds Guaranteed At Vickers.Bet Everyday Handicap saw some spirited betting. Pastfact attracted some shrewdie each-way money at 10/1 on course, though the gamble appeared to be replicated off course too. The one the chunky money was for was Michael Bell's Stone Circle, bookies on course laid bets of £1000, £600 and smaller three-figure wagers laid at 11/8 and did their money. The favourite returned 5/4 and won nicely under Harry Davies. To compound the misery for the layers, the each-way bogie Pastfact finished runner-up. The bookmaker that took the grand bet had already conceded a losing say day telling me, 'That was make or break'.
To lighten the mood I'll relate a story from Royal Ascot. I was chatting to the great bunch of guys who had travelled over from Down Under to work the Rob Waterhouse pitch. One of them, a really lovely chap told me on the Tuesday that he was a Doctor and had to cancel some operations on patients to attend. I felt a bit sorry for those patients, especially if they needed hips or worse, hearts done. I was chatting to them again the next day, this time to a bookmaker who has a business in Papua New Guinea. The good doctor was on the stool taking bets, I mentioned to him that I felt a bit sorry for patients. The whole team laughed and one of them shouted out 'Don't worry too much maaate, he only does tits!' I felt better after that.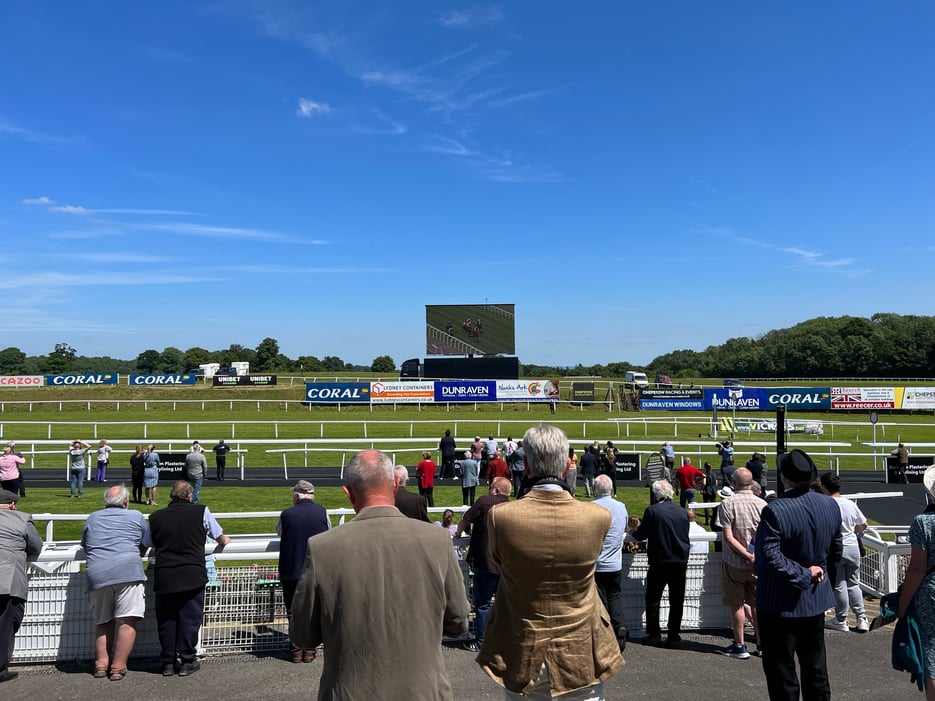 The penultimate, the Join Vickers.Bet Free Bet Club Restricted Novice Stakes boasted an odds-on favourite in George Boughey's Land Of Eagles which opened a tips-on 10/11. One punter thought those odds were value and had £1000 - £1100 on. I'm guessing it was the bookmakers that hadn't laid it went even money, there were several of them but I didn't hear of any more bets of size on the horse. The only other horse which attracted a three figure bet was Bellstreet Bridie, a couple of hundred each-way at 5/1. The ups and downs of racing were literally illustrated after they set off when Harry Davies was unseated from the latter after colliding with a rail. The 3/1 second-in City Streak went odds-on in running and looked likely to win inside the final furlong but Land Of Eagles fought back under David Propert and got back up to win a neck. The £1100 punter got his money's worth in the excitement stakes as well as copping a grand. I'm happy to report that Harry Davies walked away from his tumble, seemingly not too badly hurt.
The lucky last the Vickers.Bet On Facebook Handicap was the best betting heat of the day a bookmaker laid a bet of £6300 - £900 Hellavaheart, though the one for sustained money was Shut Up And Dance with bets of £5000 - £500, £6000 - £600 each-way and £3750 - £375 each-way laid while Dragon Bet laid a bet of £1200 - £400 Mutara. It was those three to the exception of anything else backed to decent money. It must have seemed a long way home for books that laid Shut Up And Dance, which made all to win easily by two and a quarter lengths for Jamie Osborne under Nicola Currie and returned 17/2. That was a hammer-blow to at least some of the on-course layers who had their fingers badly burned under the hot Welsh sun. Betting aside, Chepstow is a beautiful course and well worth visiting if you haven't already done so. Come Racing!
Simon Nott
I know that Vickers have sponsored the card and good on them, but it's Bet Goodwin that sponsor my blog today. They offer lots of concessions and BOG (Best Odds Guaranteed) on UK horse racing. Special concessions include a free bet of up to £100 if your selection is beaten a nose, the same offer if beaten less than half a length in a chase, if leading and falling at the last and if second to a horse priced 50/1 and bigger. If you don't already have an account with them. click through below, why not give them a spin. They take bets via their app, website or person to person on the telephone.