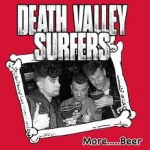 DEATH VALLEY SURFERS
'More…..Beer'
(Punkabilly)
A three-track EP from DVS 'More' is a honking sax-driven piano pounding party opus about more beer. 'Dead Man's Surf' dare I say a little less manic than the usual party vibe of DVS. It nods to 'Highliner' roots with a Surfer Jones namecheck but with harmonies and organ this really does have a genuine feel-good feeling to it despite the cadaver frolicking in the rollers. There's a change of pace again with the last track Tex-Mex flavoured 'Milner' with some excellent guitar and sawing fiddle which tops things off nicely.
Simon Nott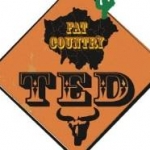 FAT COUNTRY TED
'Aloha From'
(TedTone)
This is a hugely entertaining album, a 12-track collection of songs and instrumentals that range from tastes Country to Rockabilly with a bit of 60's Pop and back again but with a psychobilly feel. There are some fantastic songs on here, 'Even The Cops Cried', a tribute to Elvis is just one from the hat. The eagle-eared may here Long Tall Texan undertones and there's a good reason for that but I'm not going to ruin the fun explaining why. It's nice to hear something so fresh and enjoyable drop from out of the blue – track it down.
Simon Nott